Remote Monitoring Service
The MET Connect Monitoring Service is an Enterprise grade multi-platform network management and monitoring system.  It provides comprehensive event management, alerting, reporting and graphing for all layers of infrastructure – from network hardware to business application layer.
Key Features
Web-based portal access.
Monitors all devices on network and generates specific alerts if user-defined thresholds are reached.
Alerting by email, push-notification to cell phone or SMS.
Create your own network maps showing at-a-glance node status information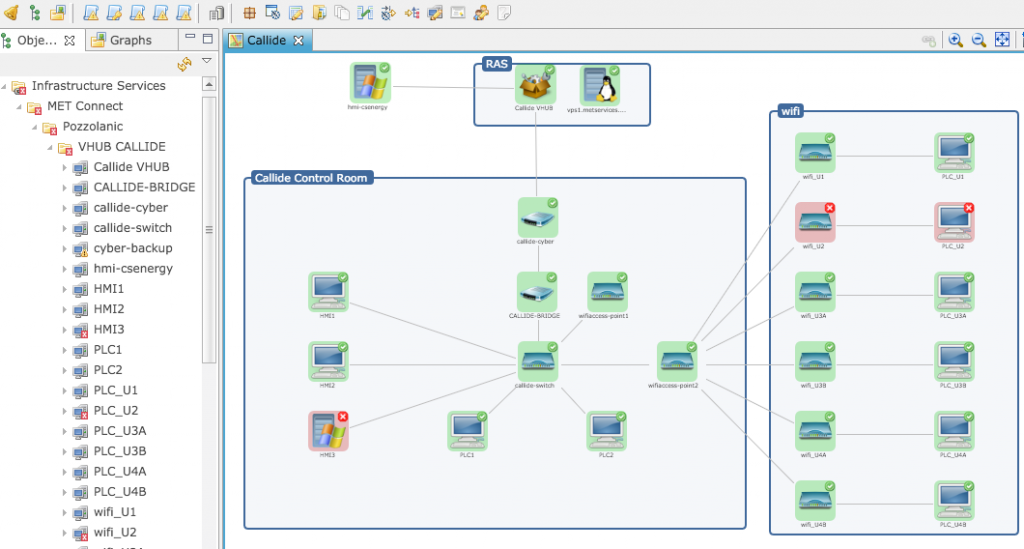 Set your own alarms and triggers when an event occurs.  e.g. if your SCADA Computers HMI Server application closes the platform can send an email to the engineering support team.

Have control over your network nodes.  For servers, install the small application demon and you can remotely shutdown and restart your hardware.